How To Plan A Birthday Party (Full Guide)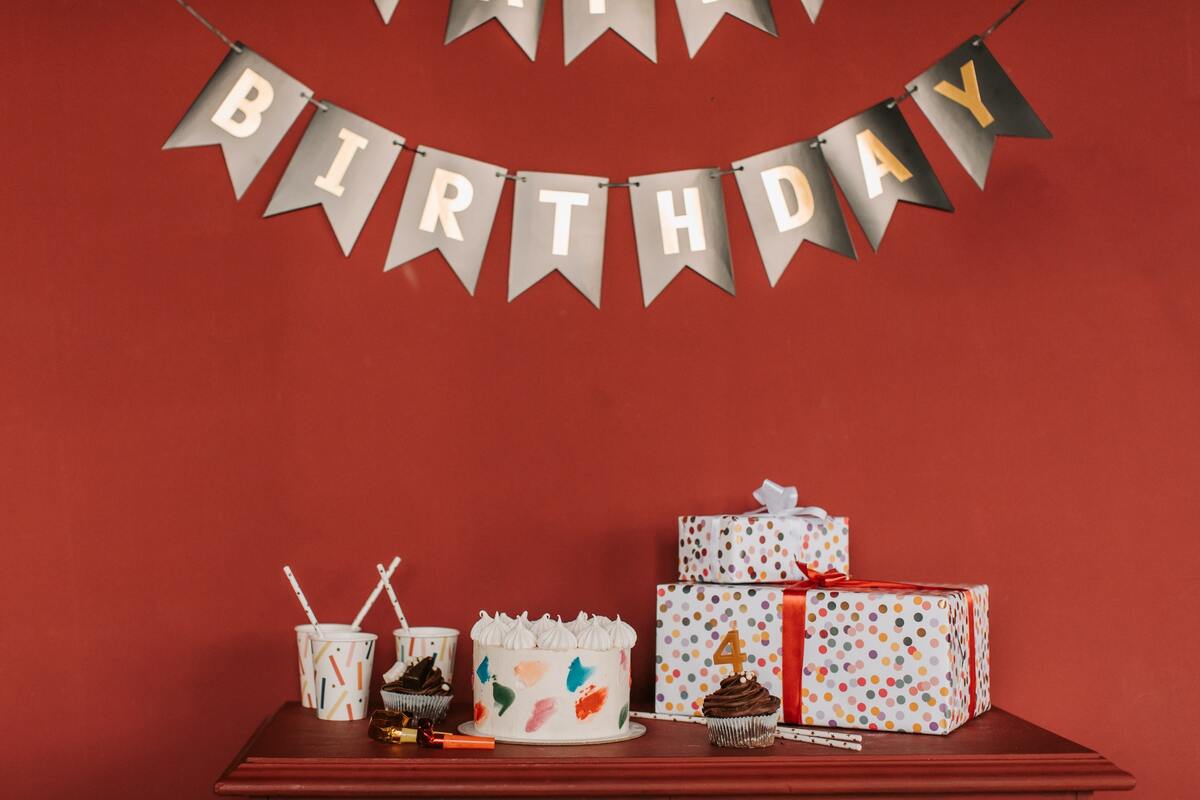 When it comes to birthday parties, planning and budgeting is the key to a successful bash. Whether you're planning a child's first birthday, a sweet 16th or a more intimate gathering for adults, you can take some steps to ensure that your event goes off without a hitch.
We've curated an easy-to-follow guide on how to plan a birthday party to help you navigate the process, just like a professional party planner would!
How to plan a birthday party checklist — getting started
Planning a birthday party can be daunting, but with some organisation and forethought, it can be an absolute breeze! Here are a few tips to get you started:
Finalise the party date, time and location
One of the first things you'll need to do is decide on a date, time and venue. Given everyone's busy schedules, a weekend date is ideal for birthday parties.
If you're planning to book a venue, you might have to prep in advance to ensure your location is open for bookings and the date suits your guests. When deciding on the location, you should pay attention to the accessibility of parking spaces and let attendees know whether driving to the party is feasible.
Pick a fabulous theme
The next and the most exciting step of birthday party planning is deciding on the theme of your event. Depending on the person whose party it is and their personal preferences, you can choose to throw a Hawaiian fiesta, a Hollywood-inspired event, a '70s party or an Avengers-themed gathering — the list of possibilities is endless! The chosen theme will dictate the design of your invites, what food you serve, and the party decor you desire. Overall, you want the mood and theme of your soiree to remain cohesive.

Arrange a party budget
Another crucial step is estimating costs for the venue, food and drinks, decorations, supplies, and entertainment, such as live music — bands or DJs. If you want to keep the budget low and still celebrate in style, we suggest you host the event in your own home.
Create a guest list
Once you have the budget in place, you'll have a clearer picture of how many people you can accommodate and how much food you'll need to supply. When making a guest list, start by counting immediate family and friends and then move on to other possible invitees.
Design, create and send out your invitations
After selecting your theme and finalising your guest list, start designing and customising your invites. You can opt for traditional paper card invites or choose digital invites based on your preference. The invitation sets the tone for the birthday party, so you should state the theme, expected costumes and other essential details like the time, date and location.
Birthday party checklist for your theme
If you're creative, you'll enjoy this part of our how to plan a birthday party guide. Whether planning a kid's birthday or an adult soiree, your chosen theme will impact your decor, food and drinks, activities, and party favours. Some of the themed party decisions you need to plan ahead of time include:
Your party's theme will influence the decor and supplies you need to make it a memorable event. Plus, choosing on-theme decor will add a new dimension of entertainment to your party. No matter the selected theme, the minor details — like a '70s disco ball or a bunch of animal safari balloons — will help add character to your big bash. If you're planning a kid's birthday party, don't forget to make your party supplies captivating and age-appropriate!
Another vital component of party prepping involves deciding what snacks and beverages you'll serve. When deciding on a menu or lodging a catering request, remember to incorporate creative dish ideas that match your theme — including theme-friendly birthday cakes, appetisers or mocktails. In your invitation, you should ask your guests if they have any dietary restrictions or allergies to ensure they can enjoy the culinary experience!
Be it a kid's birthday party or an adult-only event, people of all ages enjoy games and activities. Including fun activities in your party planning will keep the night exciting and spark conversations between guests meeting for the first time. For instance, if you're hosting a Casino Royale event, you could select a few casino-themed games to play.
While it's not required for adult events, party favours are a must-have for children's birthday parties. Goodie bags with bubbles, pencils, lollies, and keepsakes are small gestures that will light up the receiver's face with a smile!
The essential birthday party day checklist
On the day of the party, you'll probably be busy running errands and setting everything up. The best way to be organised in time is to follow your checklist closely and prepare for any last-minute delays. On the day of your event, you may undergo tasks including:
Arrive at the location early to ensure rooms, tables and chairs are organised. If you're hosting the event at home, hide valuables and delicate breakables from the party area.
Confirm location and delivery times with vendors and entertainment companies.
Start by decorating the party space hours before the scheduled arrival time.
Keep a table for birthday gifts to prevent misplacing anything.
Ensure that the food, drink and dessert stations are set up according to who's most likely to attend — for example, low-height tables for kid's birthday parties or a designated bar area for adult birthdays.
Count your party favours ahead of time.
If you're hosting a sit-down dining experience with allocated seating, ensure every seat has a name card.
Set up games and activities ahead of time to keep early arrivals engaged.
Keep a first aid kit handy.
Keep your cleaning supplies readily available for accidental spills.
Discover the secret to planning the best birthday with Unique Party Shop
Even if you know how to plan a birthday party, the team at Unique Party Shop can work with you to bring your vision to life. As Australia's leading party suppliers, we are known for providing decorations, keepsakes and party goodies that will ensure the event is one to remember. Whether you're after themed invites, costumes, special balloons or accessories, we have all your birthday party needs covered. In addition to decorations, we specialise in offering disposable cutlery, catering and cake decorating.
Prepare in advance by getting in touch with us today or start your planning by browsing the products available in our online store — you'll receive free shipping on orders over $75. If you have any questions or queries, our team would love to help you make your next party an unforgettable one.
---
Leave a comment